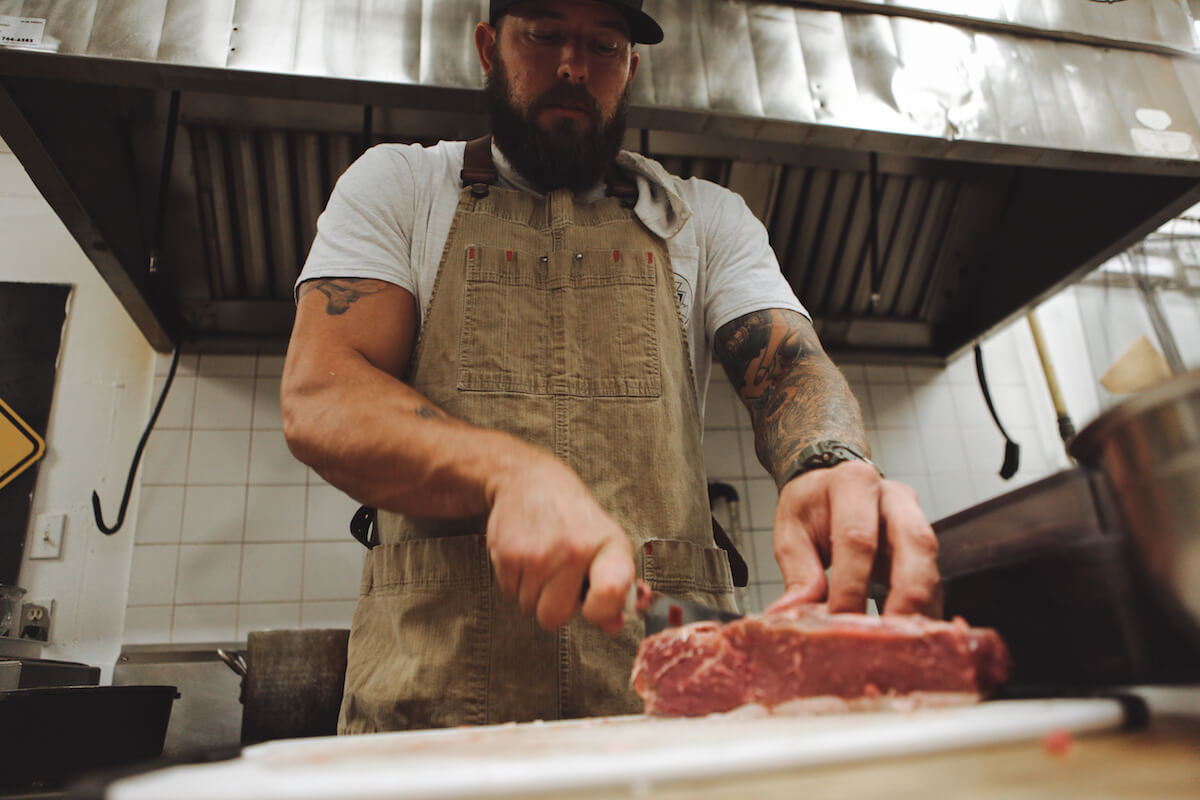 By: Sebastien (Mani) Manigat | Photography: Jason McNamara
After 5 years, in search of discovery, Chef Christian Barque will hang up his apron at Bar Q one last time on October 22nd.
Cornwall, ONT, October 3, 2016: "It's bittersweet," Mr. Barque explains to me when we met inside his kitchen at Bar Q on a gloomy September morning. The previous week, he had shared with me that after five years, Bar Q would be closing its doors for good at the end of October.
Like many of you who would hear this news for the first time I was shocked, to say the least. I first met Mr. Barque in April of 2014, a mere three weeks after the Seaway Food Festival was created. He was the first restaurateur I sat down with to pitch what would later become Restaurant Week.
Right off the bat, I didn't quite know what to make of him. He is quiet and very reserved. The diametrical opposite of the rambunctious celebrity chefs you might see on the Food Network. Nonetheless, he is fiercely talented and immensely passionate about his craft. With Bar Q closing in less than a month, we sat down for a discussion about his inspirations, opening his first restaurant, the local "foodie community", and saying goodbye.
Finding Inspiration
"I used to love watching my grandmother cook," Mr. Barque recounts. Like most chefs, Mr. Barque's relationship with cooking started at a young age. It is no surprise that the time spent in his grandmother's kitchen would influence his career. Nostalgia is a powerful emotion that is often associated with food.
"Just the way she would mix her ingredients. It was so simple, so delicious. It's the memories… how they take me back to a good place. She used to make these salads with canned tuna, for example. Very simple with a homemade vinaigrette, but she would add wild garlic for instance. To this day, from that memory, I love foraging for garlic in the spring and I try to incorporate those kind of things into my menus."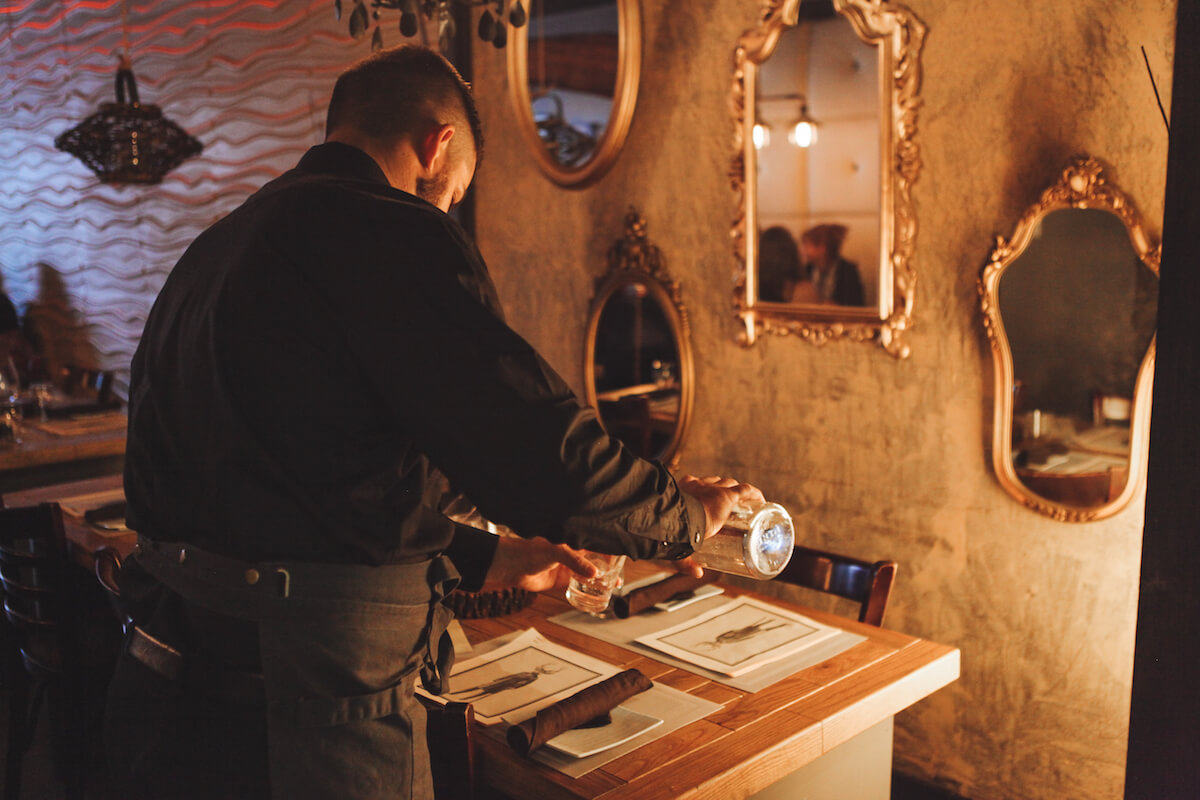 Fast-forward twenty years later and Mr. Barque is still on the lookout for new sources of inspiration. Innovating and being in-tune with the latest trends is how one can stay relevant in the fast changing landscape of the culinary arts. With the advent of food television, "instant-reviews", and social media, being out step can be fatal for a fine dining establishment.
Thankfully, Mr. Barque didn't have to look too far for inspiration: "Ahmad (Mansorifard) from Table 21 has always been my mentor in some way. A great source of inspiration for me. I worked under him in his first restaurant in the city. I have a lot of admiration for him as chef and as a teacher. You also look at Luc McCabe who recently appeared on Chopped. I've been approached in the past, but I didn't think I could handle that kind of scrutiny. You have to respect that kind of courage to put yourself out there in that way. Not to mention the tremendous work he's doing here in the city. I also look at Dave (Petrynka) and the gem he built at Eight Zero Zero. He has a tremendous following. He's got it right now! And you have to give it up for those young guys at Sheep's Head. They have new ideas and great aspirations… We have a pretty strong culinary industry here in town. It's been amazing to see how far we've come in just the past couple of years."
"It's time," Mr. Barque explains to me. "It's definitely time. Don't get me wrong, I would do it all over again… but I need a break! (laughs) But, this is the time for me."
Betting On Himself
Bar Q wasn't the first restaurant Mr. Barque had been involved with. He had previously been part of the ownership group at Knox Fine Dining, a very successful eatery in Moose Creek (it closed its door in 2014). Going out on his own was not necessarily an ambition of his. In fact, the opportunity to open what eventually would become Bar Q happened by chance: "I was working in Ottawa at the time with my sous-chef Shayne (Lucyshyn) when I received a phone call from the landlord of this building. The previous tenant had just left and during the clean-up he found a picture of me from another establishment I was involved with from years back. He offered me the space on the spot. I basically had three days to decide!"
For Mr. Barque, it wasn't a hard decision. He had been involved in two previous restaurants , but he believed now was the right time for him go out on his own: "I definitely thought I was ready. It was a daunting task to control every aspect of a restaurant. Was it a bit risky? Maybe. But I wanted to see if I could do it. It was quite an experience."
To say Mr. Barque did it all on his own is an understatement, and he'll be the first one to admit it: "Obviously, the support I've received from my family, my friends, my staff, my sous-chef, has been phenomenal. I want to thank them for their amazing support throughout the years. This was a big undertaking and I couldn't have done it without them… especially Shayne. He's been with me from the start not only as a partner in the kitchen but as a friend. We're constantly learning off each other and pushing each other… I mean that's how we came up with our famous risotto balls! He's always had my back and I'm thankful for that."
Mr. Barque's imprint is felt throughout the restaurant: from the menu to the experience: "I was always moved by the ambience at Knox which was built out of a former church. I wanted to mimic the intimacy of that space… but in my style. I really like cigars and cigar lounges. I like to hunt and "be with nature". So I wanted to create a "home" that embodied those elements. I also tried to blend intimacy with discovery. We didn't put the menus out on the window. We put the main entrance on First Street instead of Pitt Street. Was it a good idea? I don't know, but I'm certain that the final product and the menus we created were the best representation of what I wanted to say at the time in my career."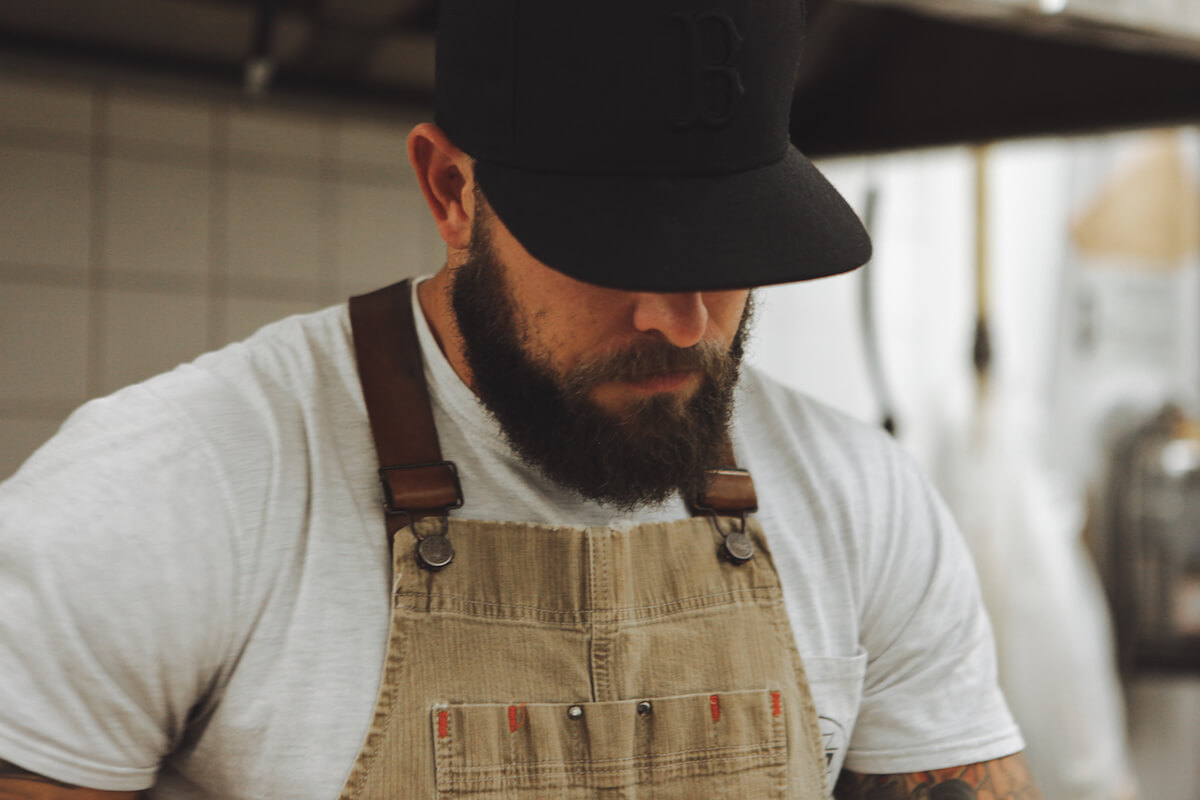 An Evolving "Foodie" Community
A constant refrain in our conversations has been our city and how the local food scene has evolved. But, during those conversations you can't help but notice that Mr. Barque sometimes felt out of step with his clientele: "There's no doubt that I wanted to come out swinging with my menus (laughs). In the beginning I really wanted to push boundaries and play a lot with what was then considered unique ingredients like game meat, you know? Take my classic French training and try to create some new dishes. I think I might've scared a few people away!"
Mr. Barque then proceeded to relate stories of Bar Q's take on sweetbreads (an organ meat from the thymus gland and pancreas), to varying successes. Nonetheless, he has no regrets, as he sees we are entering a new phase in our culinary scene: "I guess you could say as whole Cornwall tends to have a conservative palate … That was certainly true in the early 2000s. But now, it feels like it's a whole new ball game. You only have to take a look at all the food-centric events that have popped in the past couple of years such as Restaurant Week. The menus theses restaurants are putting out. The business it generates. The buzz and excitement surrounding it. It's great."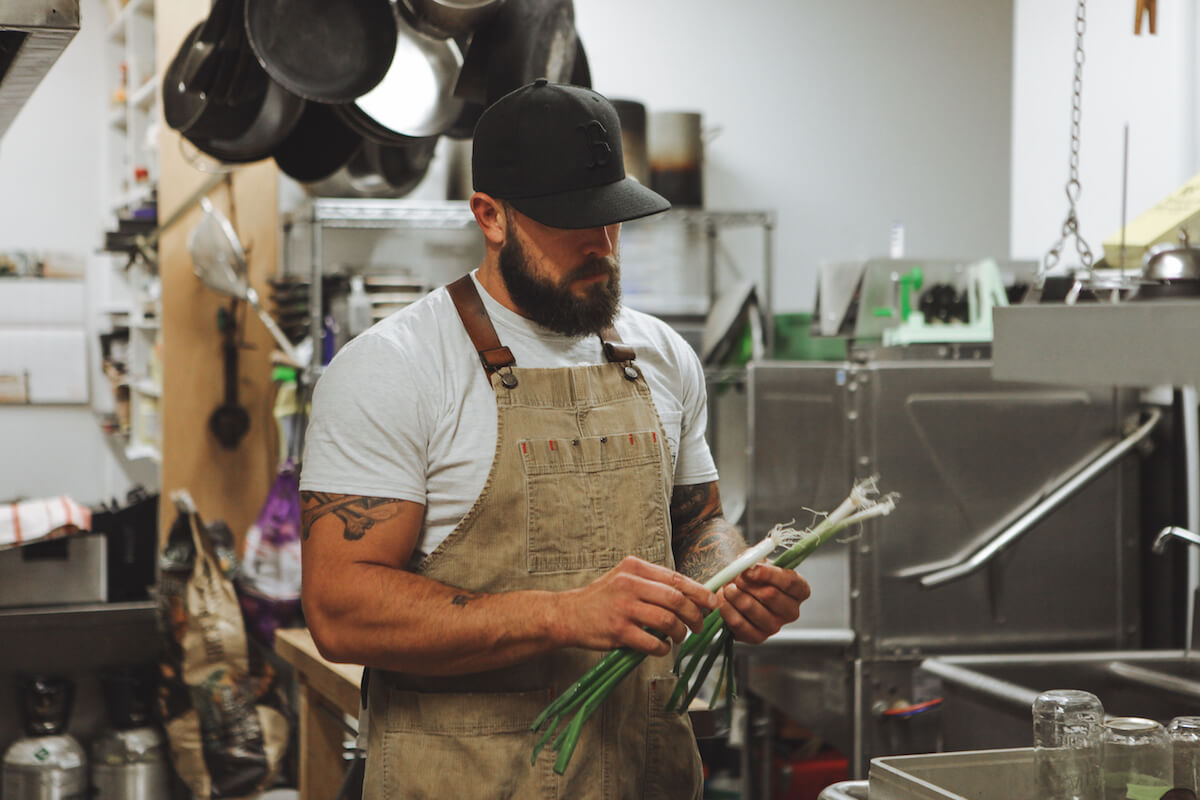 Saying Goodbye
"It's time," Mr. Barque explains to me. "It's definitely time. Don't get me wrong, I would do it all over again… but I need a break! (laughs) But, this is the time for me."
Being a Chef-Owner is not an easy task: the pressures of a running a businesss, the long hours, the management, the executions of your menu day after day. Running your own restaurant is quite daunting. To put it bluntly he was ready, to not only take a break, but to pursue another path in his career: "To be honest I feel like I said everything I had to say. And that in some way, in order for me to continue my development I have to take a step back… So I can re-invent myself. I mean I would just love take up a co-op in some restaurant in Montreal with a Chef that has 35 years of experience. Just so I can learn, without all the surrounding pressures. Or a young chef that is just coming up on the scene and who is playing with great ideas, new concepts. I just think that would be great!"
That's what struck me the most in our conversation: that after 20 years in the industry and owning three restaurants, Mr. Barque is still striving to perfect his craft: "On some level, I kind of want to go back to school. Take a step back and have someone teach me new things… I'm also looking forward to eating again! (laughs) Seriously, I want to eat out and try new restaurants and kind be "in the moment". I have had a singular focus for so Iong (Bar Q) it would be nice to just live in the moment and discover food again! It sounds weird, I know, but when you're so immersed in our own restaurant it's really easy to sort of feel out of touch."
On October 22nd, Mr. Barque will don his apron in Bar Q's kitchen for the last time. A bittersweet experience he anticipates. Although he has no immediate plans, I am certain we haven't seen the last of him.