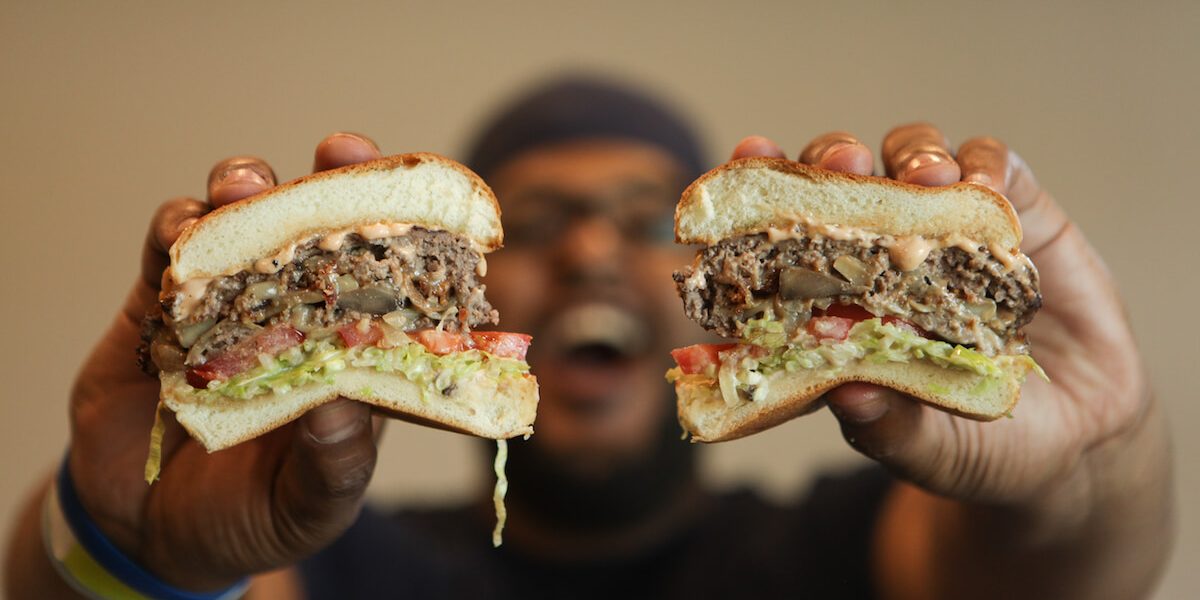 Fellow Seaway Foodies, the moment we have all been waiting for is finally here… Le Burger Week kicks off across the nation tomorrow. And for the first time ever Cornwall's tastiest creations will be featured.
Now, we know what some of you may be thinking: "What's the big deal with this burger week thing anyway?"
Well, first of all, it's a week full of burgers, so what more could you ask for? Secondly, our local restaurants have worked tirelessly to develop an array of amazing burger that will LITERALLY blow your mind.
Don't believe us? Cornwall, here are the 10 burgers that will change your life forever.
WARNING: SOME OF THESE IMAGES MAY CAUSE SALIVATION AND/OR EXTREME HUNGER. VIEWER DISCRETION IS ADVISED.
1. The MONSTER from Deke and Squeaks
This monstrosity of goodness is an all beef patty topped with slow-cooked pulled pork, bruschetta, crispy lettuce, cheese, and two thick cut onion rings. Oh! And did we mention it's topped off with one of their famous and award-winning signature chicken wings. If you think you have what it takes to slay this monster, make your way down to Deke & Squeaks. 10 + HST
2. Eight Burger Burger from Eight Zero Zero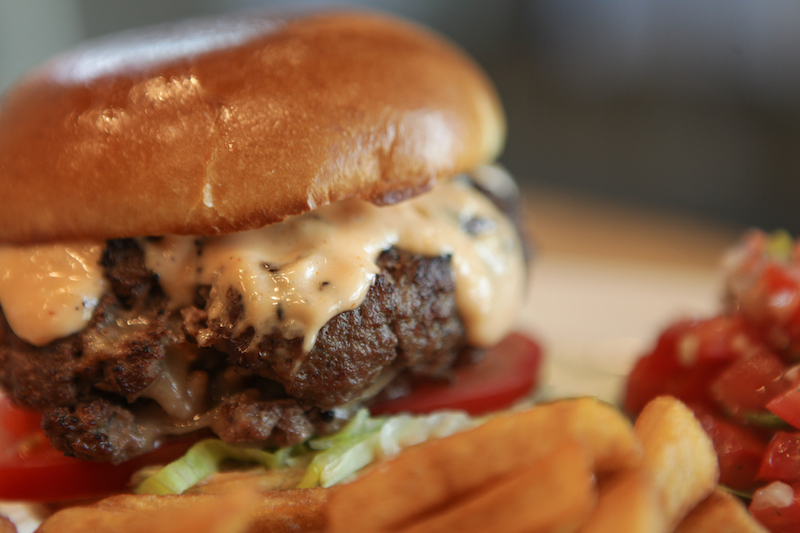 This 8 oz. AAA beef patty is stuffed to the brim with caramelized onions, sautéed mushrooms, and applewood smoked cheddar. Toss some juicy iceberg lettuce, Roma tomatoes, and an incredibly delicious smoky garlic aioli on a buttered brioche bun and you got yourself a recipe for awesomeness. 15 + HST
3. The ESCAliburg from ESCA Gourmet Pizza + Bar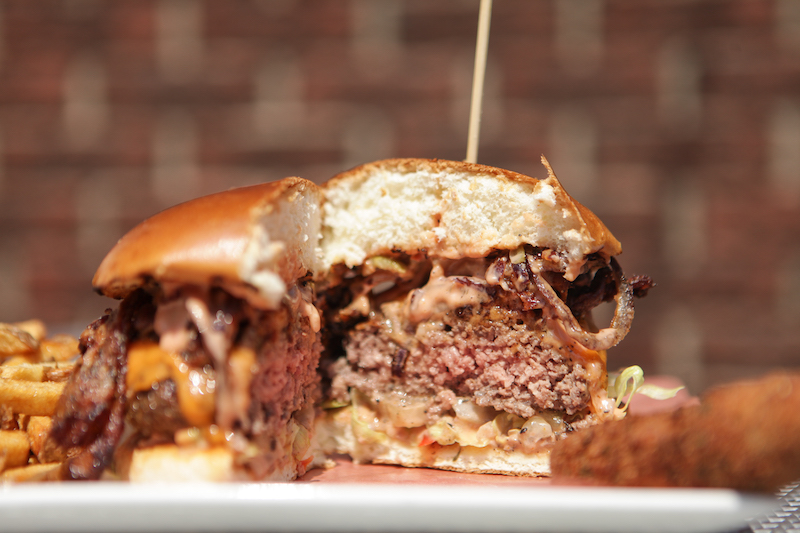 This pizza joint has some serious eats. Last spring they took home The Poutine Of The Year Award with their Jerk Chicken Poutine, and now they are back with another banger. This burger is a seasoned ground chuck patty topped with peppered bacon, onion floss, aged cheddar, fresh lettuce, and their signature ESCA sauce all on a brioche bun. Let's not forget a deep fried pickle to top all of it off. 13 + HST
4. The Real Jerk from Marrow & Spice
First, if you haven't checked this place out yet, you should! Not only does this store stock some of the best local produce and products in our region, but it also has a restaurant that pumps out amazing dishes. This West Indian inspired burger is a marinated jerk chicken breast topped jalapenos, mango (Yes, MANGO!), fresh lettuce & tomatoes, spicy mayo, and crispy plantains on a ciabatta bun. 10 + HST
5. The Triple Decker from Rod's Fry Shack
This ain't your mama's fry shack. Rod Elderbroom always takes deliciousness to a whole new level… and this time he literally took the Club Sandwich to a whole other level! This bad boy takes the classic ingredients like bacon, lettuce, tomatoes and slams it together with a burger and a grilled cheese center. All of it is topped with their in-house burger sauce. 11.50 + HST
6. The Drama Burger from Schnitzels
This masterful delicacy is the creation of Chef Travis and his team. For starters take their patty which is a freshly ground eye of round beef, bacon, and roasted red peppers. Then it's topped with smoked Gouda, rosemary aioli, lettuce, tomato, and… wait for it… house made pickles! All of this is in between a freshly baked scallion and parmesan bun.
If that's not enough drama for you, pair it with their hand cut fries topped with freshly grated Parmesan cheese, and rosemary infused oil. 17 + HST
7. The Rockin' Ramen from Sheep's Head Bistro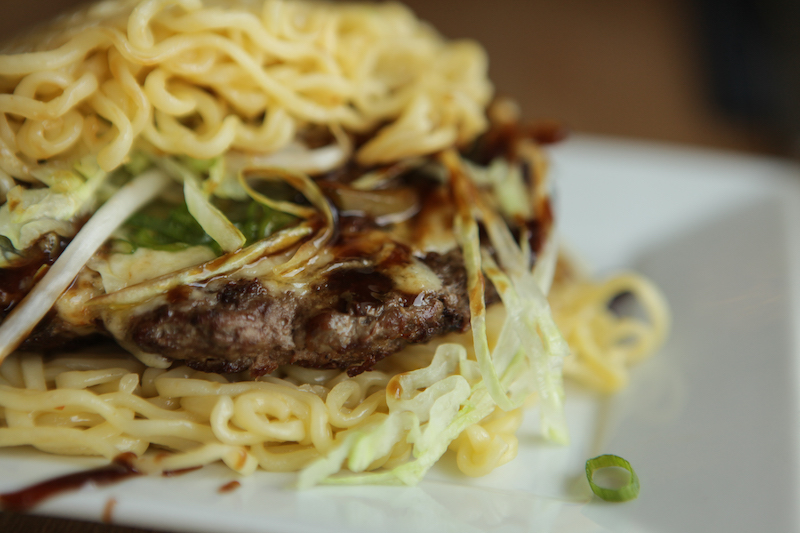 Leave it to the crew of Sheep's Head to take Burger Week to whole new world… literally. This Asian inspired creation is a 6 oz. ground chuck and brisket patty topped with applewood smoked cheddar, crispy lettuce, green onions, spicy house pickles and hoisin sauce. The kicker? All of this goodness is placed neatly between two ramen noodle buns. 13 + HST
8. The Double Bogey from Summerheights Golf & Links
In terms of Le Burger Week, a double bogey is a good thing! This burger masterpiece has soooo much deliciousness x2. Let's start with the main attraction: an all beef patty with roasted red peppers, red onions, bacon, melted mozzarella, with a coated sweet chili sauce on a pretzel bun. As for the sidekick? How about a beef slider with caramelized onions and deep fried pickle. All together that's a grand total of a ½ lb of beef! It's like an albatross of beef if you ask us 😉 10.25 + HST
9. The Pineapple Express from Truffles Burger Bar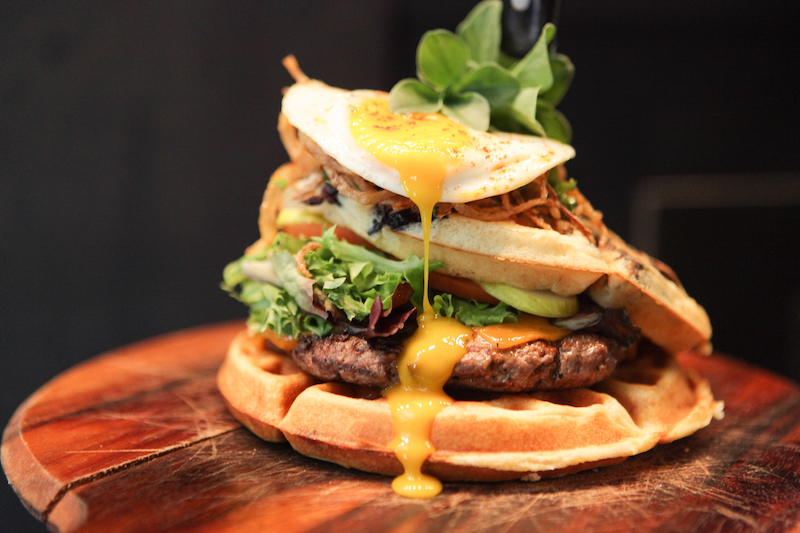 This burger joint is home to some of the city's best burgers, and this chef-d'oeuvres is no exception. Let's start with the obvious: this burger is happening in between 3 bacon waffles! Now for the goods. In the lower lev, l we have a beef patty stuffed with dry rubbed pulled pork and topped with mustard seed sauce. On the second floor, we have grilled pineapple, lettuce, and tomato. Lastly, on the top floor, we have a sunny side egg to bring everything together. 15 + HST
(Editor's note: the submitted burger was edited slightly since the above picture was taken)
10. The Big Dirty from Winner's Sports Bar
Best Western Parkway Inn has reinvented itself as a foodie destination ever since Chef Fabien Clement and his Sous-Chef Brad Ruest took over less than two years ago. They wowed our judges last spring and took home the Jury Award with The Italian Stallion during La Poutine Week. And now they are back with another contender: The Big Dirty. This AAA Canadian chuck and sirloin house made patty is topped with AAA Canadian Angus certified shaved prime rib, swiss cheese, frizzled onions, mixed greens, vine tomatoes, and an amazing horseradish mayo. All of this is stuffed in between a potato scallion bun and topped with a deep fried pickle. 16 + HST