Drink a little, learn a lot! Become a student at Central Pub School. Enroll Now!
Our very own Professor, Jay Killoran from Aleienated.ca, heads up our 35- to 45-minute classes. Each session includes three 4-ounce consumptions. Cost: $10/class.
12:30PM
Brewers are like mad scientists concocting beers based on rare or experimental recipes. Some are good, some…not so much. In this class, you'll learn about three emerging beer styles worth your attention right now. Sign up and take a taste on the wild side! BOOK NOW!
Samples: Muskoka's Legendary Oddity, Nickel Brook's Cucumber Lime Gose, and Big Rig's Black IPA
1:30PM
Have you ever wondered where India Pale Ale, the top-selling craft beer style, came from? The Aleienated Professor will take you on a trip through the history of the IPA with pitstops to sample a traditional IPA, a 90s-style West Coast IPA and a new Vermont-style IPA. BOOK NOW!
Samples: Well's IPA, Rurban's Alestake & Evergreen, and Great Lakes' Octopus Wants To Fight
2:30PM
Casual about drinking craft beer, curious about the complexities and craving a better tasting experience? This interactive crash course is for you. Learn about ingredients and the brewing process, and for extra marks, join the Aleienated Professor in a guided tasting of three tasty craft beers. BOOK NOW!
Samples: Kichesippi's Heller High Water, Side Launch's German Wheat, Beau's Tom Green Milk Stout
3:30PM
Before you can truly understand and enjoy the new beer hybrids on the market today, you need to go back to the basics. Take a deep dive into three classic beer styles—why they were created, where they currently fit in the beer scene, and how they influence the latest brews. BOOK NOW!
Samples:Pilsner Urquell, HAcker Pschorr's Weisse Beer, Fuller's London Porter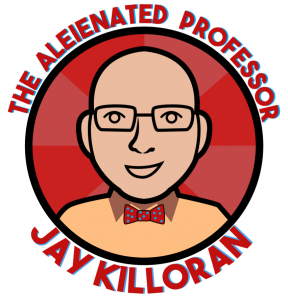 Jay Killoran is a Prud'homme Certified Beer Sommelier, homebrewer and all-around beer lover. He launched Aleienated to entertain and educate the Cornwall community through beer-related events. His successful Aleienated Beer Dinner Series pairs the art of craft-brewing with the creations of local chefs who use locally-sourced ingredients. To highlight the nuances of beer-and-food pairings, dinners are hosted by beer industry speakers and chefs at select restaurants around the city.