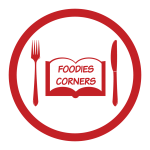 A bite here, a morsel there. The tastes of Cornwall, brought to you by our favourite restaurant vendors all in one place. Welcome to Foodies Corners. 
IN ALPHABETICAL ORDER 
For more info, click on the logo.
ESCA specializes in gourmet pizza and offers an array of delicious starters and entrees. Our menu was meticulously chosen, and it's reception has been overwhelmingly positive thus far. Diners looking for a modern-meets-classic atmosphere will not be disappointed, and our charismatic staff are second to none.
ESCA features a 1000 square foot patio – a great place to enjoy the warm weather with a cold drink. Expect an enticing list of wines (regular selections, as well as vintages), a handsome selection of whiskeys, and twelve draught beer taps featuring 10 Ontario craft brews. For cocktail lovers, Esca's drinks list has something for everyone.
ON THE MENU: Meatball Sliders & Jerk Vegetarian Sandwich
317 PITT STREET, CORNWALL, ON | 613-935-5333
As the website says, We love, love food!
Specializing in gourmet comfort foods with a twist, we also make mouth watering desserts and custom cakes & cupcakes. From Monday to Friday there's a special of the day, this is in addition to gourmet sandwiches, soups, coffees, salads and of course many different desserts.
ON THE MENU: Beer Pulled Pork, Beer Pretzel, Beer Glazed Cinnamon Bun, Bacon Beer Nuts, Beer Brownies
15 1/2 SECOND STREET EAST, CORNWALL, ON | 613-935-3662
At Marrow and Spice, we appreciate and support local producers of quality food. Our store and restaurant features the best foods of Eastern Ontario, prepared in West Indian, Thai, and other traditions. We create fresh meals from scratch everyday, using whole ingredients, without preservatives or artificial flavours. Eat in, or take our delicious, nutrient-dense creations home with you. We cater events from 10 to 300, and are happy to work with specific clients to provide daily meal plans to meet their health needs or goals.
ON THE MENU: Jamaican Jerk Chicken, Signature BBQ Ribs, Pork Souvlaki, Coleslaw
812 PITT STREET, UNIT 40, CORNWALL, ON | 613-314-9994
Peppermill's Restaurant: Open daily for breakfast, lunch and dinner
Featuring the finest steak and prime rib in the area. The menu also features delicious chicken and pasta dishes that are sure to please everyone. Enjoy breakfast, lunch or dinner in Cornwall's best restaurant.
Winner's Sports Bar: Offering the finest in sports entertainment. Watch your favorite game on our large screen televisions and enjoy great burgers, crispy wings and other fun foods all served with your favourite ale or beverage. Join us in Winners for a great time, anytime.
ON THE MENU: Pulled Pork Sliders & Pulled Pork Tacos
1515 VINCENT MASSEY DRIVE, CORNWALL, ON | 613-932-0451
This isn't your mama's chipstand! Rod's Fry Shack is your destination for traditional chip stand fare… with a little twist. From it's award-winning poutines, to delectable sausage menus, you are sure to find your favorite here.
ON THE MENU: Polish Sausages, Cheddar Bacon Sausages, Jalapeño Sausages, and Inferno Sausages
1719 VINCENT MASEY DRIVE, CORNWALL, ON | 613-360-2373
When Schnitzels was created, we set out to give Cornwall a dining lounge & nightspot laced with a vibe, siphoned from the streets of Europe. Influenced by Venetian cafes, Welsh pubs, English nightspots, Czech favourites and Italy's love for food, we infused as much European flavour as we could muster.
ON THE MENU: Pretzel Necklaces, Buffalo Chicken Ranch Tortilla Chip Dip, and Hot Tub Beer Braised Meats Plate (Bison Wild Boar Chipotle Sausage, Corned Beef, Rustic Bread, and sides)
158 PITT STREET, CORNWALL, ON | 613-938-8844
At Sheep's Head Bistro our goal is to serve delicious and remarkable food and drinks. The menu we offer is of the highest standards of quality and freshness. We are able to combine both modern-creative and traditional bistro styles of cooking with the use of seasonal ingredients in all of our dishes. Head Chef Lewis Meehan, a native of Halifax, Nova Scotia, has brought his East Coast flair to Cornwall with glowing reviews.
Based only minutes outside of Cornwall, Ontario our small, yet cozy, 30 seat restaurant offers an extremely comfortable atmosphere with lots to offer and a great view of the Saint Lawrence River. We welcome walk-ins, takeout food, waiter service, and accommodate reservations.
ON THE MENU: Beer Cheese Onion Soup w/ Foccacia, Halifax Donair, Corn On The Cob w/ choice of butter (Sriracha & Honey, Tandoori, Roasted Garlic)
18299 STORMONT, DUNDAS, AND GLENGARRY COUNTY ROAD 2, CORNWALL, ON | 613-935-8855
Table 21 is the creation of couple Dominique Gilgen and Ahmad Mansorifard. This oyster and steak bar is situated above their other establishment Truffles Burger Bar. Described as classic, delicious, and rustic, Chef Ahmad produces ever-changing culinary treats with menus created every two-weeks.
After a fire destroyed their restaurant in 2010, Dominique Gilgen and her husband Ahmed Mansori were devastated. Slowly but surely, they picked themselves up and re-opened Truffles Burger Bar at a new location in June 2012. Dominique came up with the entire menu and decoration of the restaurant, while Ahmed is the head chef and leads the kitchen. Together, they came up with a unique concept for a restaurant: simple food – burgers, ribs, chicken wings, etc. – in a cozy, trendy atmosphere. That idea became Truffles Burger Bar.
ON THE MENU: Filet Mignon & Smashed Potatoes, Brisket Filled Potato Shells, Giant Mac & Cheese Dog
157 PITT STREET, CORNWALL, ON | 613-933-9112