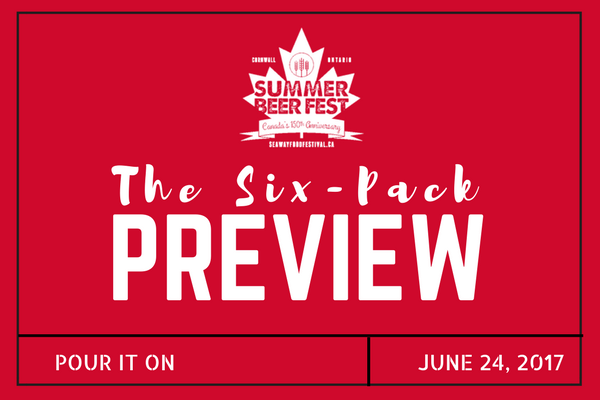 T-Minus 30 days!
Yes, only 30 days to Summer Beer Fest! Can we get a "whoop whoop"?
To get you as pumped as we are, we put together a quick hitlist of what we've been brewing for June 24th, 2017 at Lamoureux Park. In the name of beer, food, music and good times. Amen.
Tickets are getting snatched up quickly so get yours today!
CRAFT BEER, get some.
Tour and taste the wares of 17 brewers. (Wine and ciders on site too!)
MUSIC, get down.
Homegrown talent meets big name headliner. Fill up on sounds of summer!
NEW MARKET, support local.
Local makers, bakers and vendors bare their wares. Like it? Buy it.
RFID, keep it cashless.
Leave your wallet at home. Load your bracelet with credits and go!
Wi-Fi, stay connected.
Our sponsor hooked us up with Wi-Fi in the park. We be hashtagging!