BEERS THAT ARE HOPPIN'
SESSION: April 2017 INSTRUCTOR: Jay Killoran COURSE CODE: APR0417 CREDITS: 3
COURSE DESCRIPTION: Class is in session and in this spring course the Dean of Summer Beer Fest, Jay Killoran, tackles an Easter themed menu: Beers That Are Hoppin'. From a traditional IPA to a more complex West Coast IPA, these "hoppy" beers are packed with a little punch.
CURRICULUM: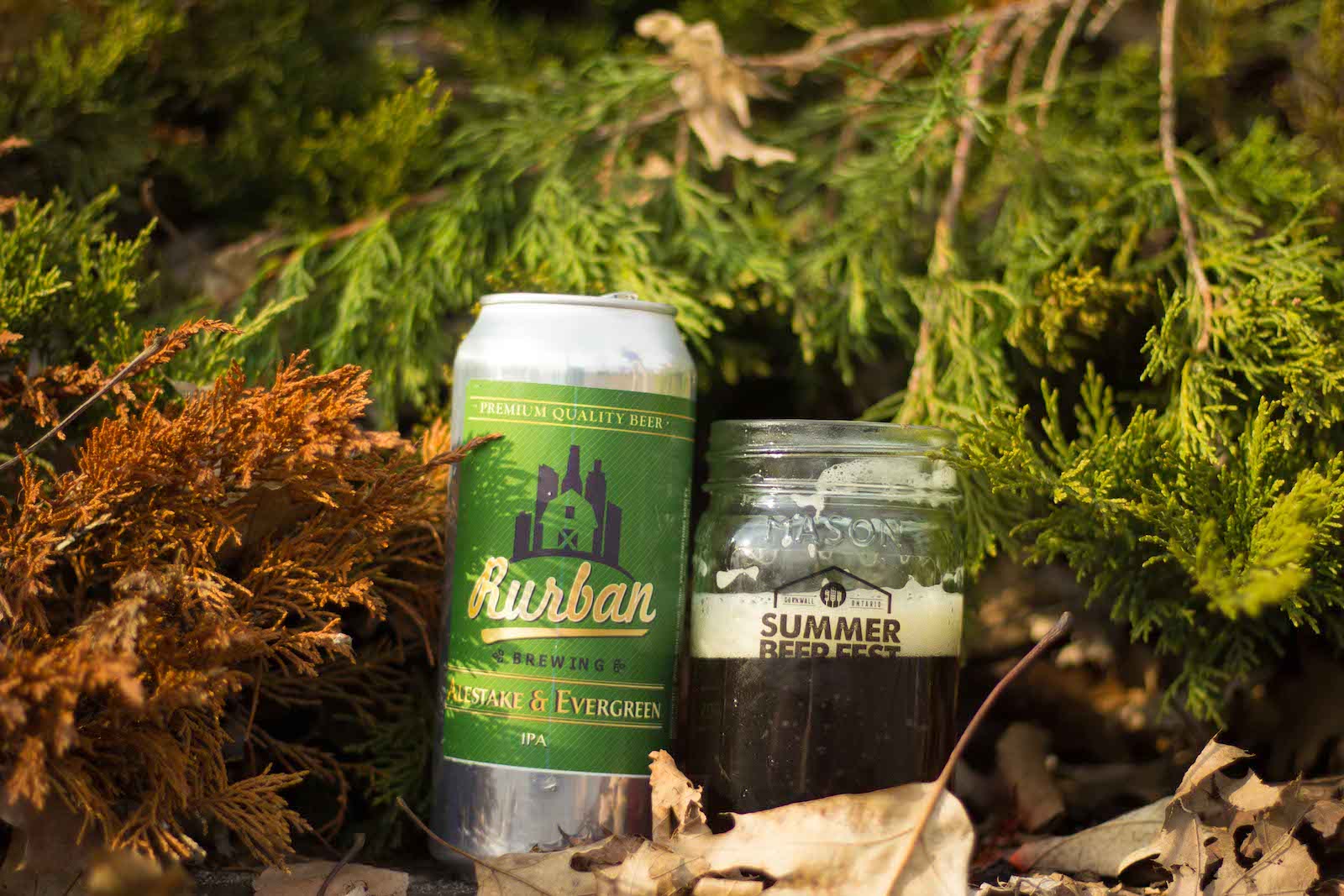 Alestake & Evergreen IPA |
Rurban Brewing Ltd. (Cornwall)
India Pale Ale, 5.9% ABV, 55 IBUs, $2.50/473ml can
It's hard to argue that the 90s was the decade when beer started getting interesting. This IPA is a throwback to when the use of citrusy American hops started converting beer drinkers away from their "Dad's Beer". The Alestake & Evergreen pours a beautiful dark honey colour, with a hazy appearance and thin off-white head. Brewed as a SMaSH (single-malt and single-hop), it allows the drinker to appreciate the citrus, and earthy aromas and flavours from the Cascade hops, along with the nice bread crust and caramel malt presence. Low carbonation with a slightly oily mouthfeel and a pleasantly bitter finish. Enjoy this well-balanced beer fresh, as did patrons when brewers would historically announce their available brews by hanging a piece of evergreen on a pole known as an Ale-stake.
Available only at the Rurban Brewing Ltd. brewery.
Did you purchase your tickets yet? Don't miss out as we kick off summer with the best brews, food, and music! 
State Of Mind Session IPA | Collective Arts Brewing (Hamilton)
NOTES: Session IPA, 4.4% ABV, 38 IBU, $3.25/473ml can
Largely nonexistent just four years ago, session IPAs, defined simply as IPAs that are less than 5% ABV, are suddenly everywhere.  Just as the British pints were back in the day, these beers are brewed to be low in alcohol "sessionable", and can therefore be consumed repeatedly over an extended period.  At 4.4% ABV, State of Mind is hazy gold in colour with a tight white head.  Both the aroma and palate are dominated with notes of citrusy hops, and tropical fruit, with hints of grapefruit and pine.  Although full flavoured, this session IPA is light bodied, with a sparkling mouth feel, and a refreshing crisp finish, making it extremely drinkable.  With so many breweries adding this style to their year-round portfolios, session IPAs are undoubtedly the sexy beer style of the moment.
Available locally at LCBO.
Want the latest content delivered straight to your inbox? Subscribe to our newsletter today!
In Your Face IPA: American Style
Lone Pine IPA | 
Sawdust City Brewing Company (Gravenhurst)
NOTES: West Coast IPA, 6.5% ABV, 65 IBU, $3.25/473ml can
If you like big, in your face American grown hops, then this two-time Golden Tap award winning West Coast IPA is for you.   Lone Pine is a complex beer that's aggressively "hoped" with 4 hop varieties and balanced with 4 malts.  Deep amber in colour, and relatively hazy, this beer pours two fingers of creamy foam with lingering lacing.  The nose is bursting with aromas of fresh pine, orange peel and grapefruit, followed by some light sweetness.  Flavours mirror the aroma of pine and citrus and the strong bitter intensity teeters beautifully just on the edge of being a little too much, but has enough malt backbone to keep everything in check.  If you're looking for a food pairing, this great example of a west coast IPA has enough bitterness to cut through any spicy dish or sharp aged cheeses.
Available locally at LCBO. 
About The Dean:
A Prud'homme-certified Beer Specialist, homebrewer and all around beer enthusiast, Jay Killoran is our resident beer expert, and the founder of Aleienated.ca. His successful "Aleienated Beer Dinner" series demonstrates the art of pairing craft brewing with mouthwatering creations concocted by chefs who use locally-sourced ingredients. Each dinner is hosted at a different restaurant in Cornwall, and is hosted by beer industry speakers and chefs who help guests appreciate the coming together of beer and food.