Oris is now a Major Sponsor of Summer Beer Fest! Who is Oris? Let us fill you in.
It's a watch company with lots of history.
Since 1904, Oris has been making purely mechanical watches out of Hölstein, Switzerland. Founded by Paul Cattin and Georges Christian, the Oris universe is comprised of 4 worlds: Culture, Diving, Aviation, and Motorsport.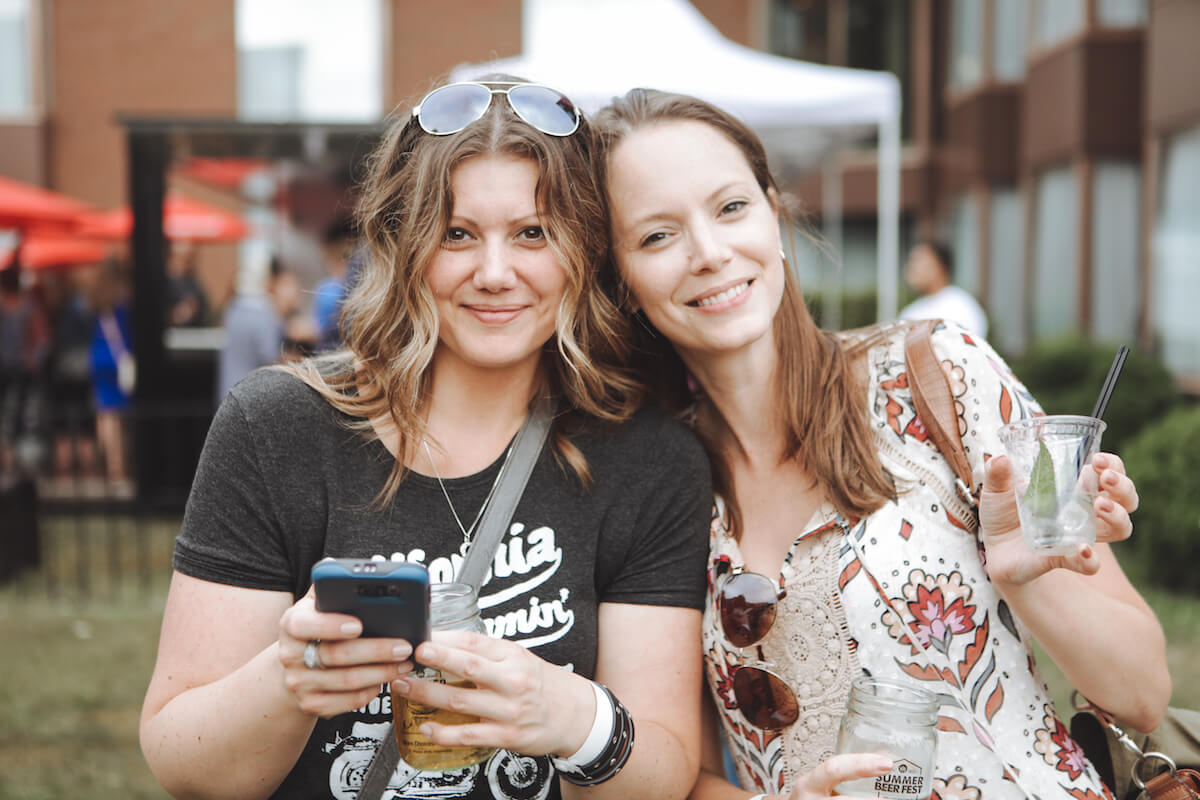 As part of the agreement, Oris will be the official sponsor of Summer Beer Fest's VIP Hospitality Suite, to be known as "Oris House". Oris House is accessible exclusively to Deluxe ticket holders who enjoy perks including an open bar and private tasting, shaded lounge area, food & snacks, private restrooms, and a Summer Beer Fest Survival Kit. (For more information on Deluxe tickets,
click here
.)
Real Watches For Real People + Swiss Made
Since its founding, Oris has set out to make sturdy watches built on a large scale that could be sold affordably. Oris watches are genuine, innovative, functional, and sensibly priced. Further, all their watches are Swiss Made and quality controlled to the highest standards.
The Underground, Presented By Oris
This summer will see the release of a new video series starring local celebrity chef Christian Barque. This series, produced by Seaway Food Festival and sponsored by Oris, is a new take on recipe videos that debunks the myth that quality food requires high-end equipment or years of training.
OFFICIAL PRESS RELEASE
SUMMER BEER FEST Announces ORIS as a Major Sponsor
CORNWALL, ON—Seaway Food Festival is pleased to announce ORIS, the Swiss luxury watch brand, as a major sponsor for SUMMER BEER FEST. The unique partnership supports the fest's goal of delivering a top-notch experience for patrons.
"We are excited to be a part of such a worthwhile community event," said V.J. Geronimo, CEO – North America of Oris Watches. "We've observed the growth of Summer Beer Fest and are confident our contribution can help grow the fest into major destination for beer, food, and music lovers."
SUMMER BEER FEST is an interactive craft beer tasting event in Cornwall, Ontario, founded to celebrate the best of the community. It is organized every summer by the Seaway Food Festival and aims to position the Seaway City as a food and drink destination.
"We are thrilled to have ORIS onboard to support and invest in SUMMER BEER FEST," said Sebastien "Mani" Manigat, Founder and Director of the Seaway Food Festival. "Striking this kind of partnership with this global luxury brand is a testament to the relationships we've forged with the community, and to the strength of our local craft breweries and food purveyors."
As part of the three-tiered agreement, ORIS will be the official sponsor of the official VIP suite for SUMMER BEER FEST, to be known as "ORIS House". Festival goers will also have use of the "ORIS Community Caddies", custom-built wooden totes designed to ferry multiple beers around the event grounds.
To round out their investment, ORIS is partnering with Seaway Food Festival to produce a video cooking series called "The Underground". This series stars local celebrity chef Christian Barque, former chef and owner of Bar Q, and will show viewers how to make high-end food without the use of high-priced equipment or expertise.
ABOUT ORIS WATCHES
For more than 113 years, Oris has been making purely mechanical watches in Hölstein, Switzerland. The symbol of Oris mechanicals is the red rotor – it's a sign of the natural power that fuels the watches, and a registered trademark. Comprised of four worlds: Culture, Diving, Aviation and Motor Sport, Oris watches are made for everyday wear and offer the luxury of common sense. That means Oris provides their customers the best possible watch for the money, using useful complications and functional designs. Staying true to a rich heritage, Oris is one of the few Swiss watch companies to remain independently owned and operated.
ABOUT SEAWAY FOOD FESTIVAL
The Seaway Food Festival is an offering and online community founded by BASTION Hospitality Inc. in 2014. The initiative was created with one purpose: connecting our community with local restaurants, producers, artists, and breweries. Through the Seaway Food Festival, we have created events—like SUMMER BEER FEST—to shine the spotlight on our region's diversity and dynamism and offer a fun and socially engaging community platform.