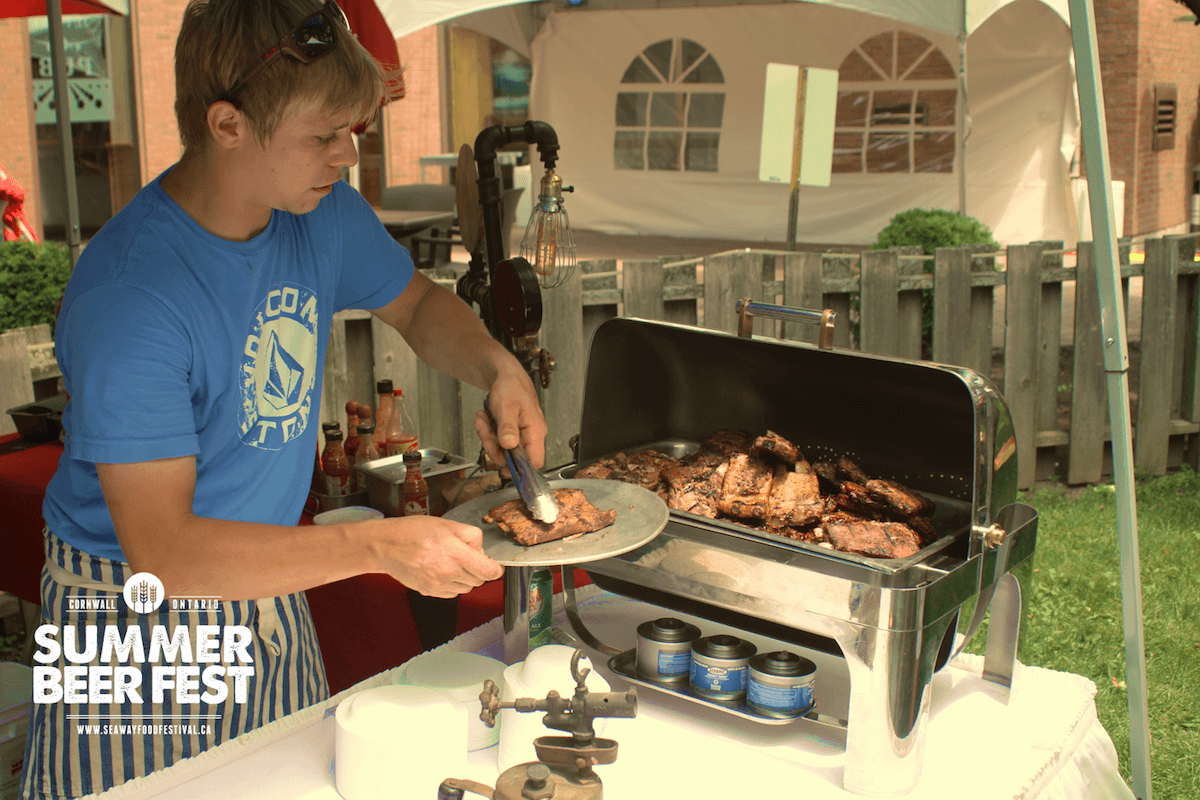 Local food meets craft beer at Cornwall's Summer Beer Fest
Cornwall, ONT., July 1, 2016: Cornwall's Summer Beer Fest is proud to announce the list of local food vendors participating in the festivities. Summer Beer Fest celebrates the Ontario craft beer scene as well as Cornwall's local food scene like no other event in the area. We are so excited to announce the exceptional businesses from our community who will be participating in this unique experience: Love Love Food, Truffles Burger Bar, Table 21, JAMBEL, ESCA Gourmet Pizza + Bar, Schnitzel's, Jet Set Pub, Bar Q, and Sheep's Head Bistro.
At the event, guests will be able to purchase $1 tokens that can be exchanged for alcoholic samples and/or food items. All local vendors will be selling food items at varying prices. Within this structure, we want to offer our guests not only an interactive beer-sampling event, but also a tremendous "foodie" experience. Organizer of Summer Beer Fest and founder of the Seaway Food Festival, Sebastien Manigat, adds: "At the outset, this event's goal was to showcase what's best about our region and community. By marrying our tremendous craft beer industry and our city's exceptional culinary talents, we believe we have achieved that. This is going to be a great day for our community's beer lovers and foodies alike!"
So what can you expect to eat during the day???
Ribs from Bar Q? Check. Homestyle chili from ESCA Pizza? Check. Pulled pork sandwiches from Love Love Food? Check. Homemade Jamaican patties from JAMBEL? Check. Bratwursts from Jet Set Pub? Check.
Tony Lacroix, owner of Love Love Food, sheds light into the amount of preparation it takes for a day of this magnitude: "This is quite an event for the beer lovers as well as the food lovers. We've been mulling around different ideas and suggestions for weeks now. We (food vendors) all want to make sure we put our best foot forward but also we are very conscious of how unique of an opportunity this is to "wow" consumers. Last year, people were pleasantly surprised at the diverse menus that were offered. This is definitely not your traditional festival fare!"
Tickets for Cornwall's Summer Beer Fest are on sale now, either online or at the NAV Centre (cash only), for only $20. "We've seen a tremendous response since tickets have gone on sale. We will have a limited capacity to our event, so we urge beer and food lovers to purchase their tickets today. They will not be disappointed!" adds, Sebastien Manigat.