Festival announces new feature in partnership with local business Cristill Rock
Cornwall, ONT., May 29, 2015: This weekend, as part of the festivities, every guests will receive their own official Summer Beer Fest Mug upon entry. Festival organizers announced that they will be parting ways with plastic cups and transitioning towards glass mugs as part of a larger effort to reduce waste. Festivalgoers now will be able to enjoy their day with their own individualized (and personalized) mug.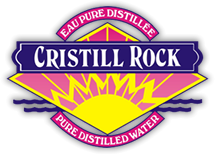 In order to ensure that every guest will have the opportunity to properly taste their beers each time, Summer Beer Fest will introduce rinsing stations throughout the site. Organizers have partnered with their sponsor, Cristill Rock, to provide a rinsing operation as well as water stations to keep guests hydrated.
"One of the main takeaways from last year was the unnecessary waste of plastic cups. We thought long and hard about how to go about not only reducing waste but also enhancing the overall experience. The natural progression was moving towards the Summer Beer Fest Mug, but none of it would've been possible without tremendous partners. We are very happy to have Cristill Rock as an official sponsor of our event. It adds a whole new dimension to the day!" added organizer Sebastien Manigat, Director of the Seaway Food Festival.
Tickets for the Summer Beer Fest are on sale now for $20. You can purchase them online or at the NAV Centre. Guests will be able to purchase tokens on site that they can exchange for alcoholic or food consumptions. For more information about Summer Beer Fest, tickets, and entertainment, please visit our site.