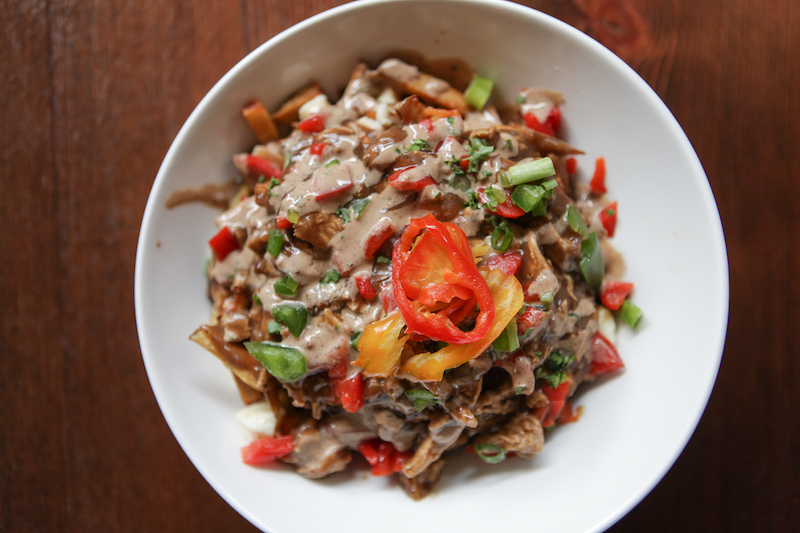 After a HUGE week of poutines, ESCA Pizza, Deke & Squeaks, and Winner's Sports Bar take home top prizes!
Cornwall, ON, May 2017: The Seaway Food Festival and La Poutine Week released the final list of winners in the second annual Cornwall edition of  La Poutine Week which took place from May 23rd to May 27th. The concept was pretty simple: local selected restaurants developed special poutine dishes and customers voted for their favourite one. Ten establishments took on the challenge and their creations battled it out in this friendly competition where three (3) awards were up for grabs: The People's Choice Award, The Jury Award, and The Poutine Of The Year. In the end, we received hundreds of votes and sold close to 2,000 poutines.
"There is no more doubt. La Poutine Week 2017 was a smashing hit. I've never seen this type of engagement, debate, and enthusiasm from our consumers and our participating restaurants. It was overwhelming to see how quickly this event has been embraced by the foodie community. I just want to give a huge thank you to everyone who participated," said Seaway Food Festival Director Sebastien "Mani" Manigat. "Based on this success, we've already started discussing bringing Le Burger Week to Cornwall later this year, so stay tuned!"
 JAMAICAN JERK CHICKEN POUTINE
ESCA GOURMET PIZZA + BAR
This award is given out by the Seaway Food Festival and La Poutine Week. It is intended to recognize overall the most outstanding poutine of the week in taste, creativity, artistic presentation, and execution.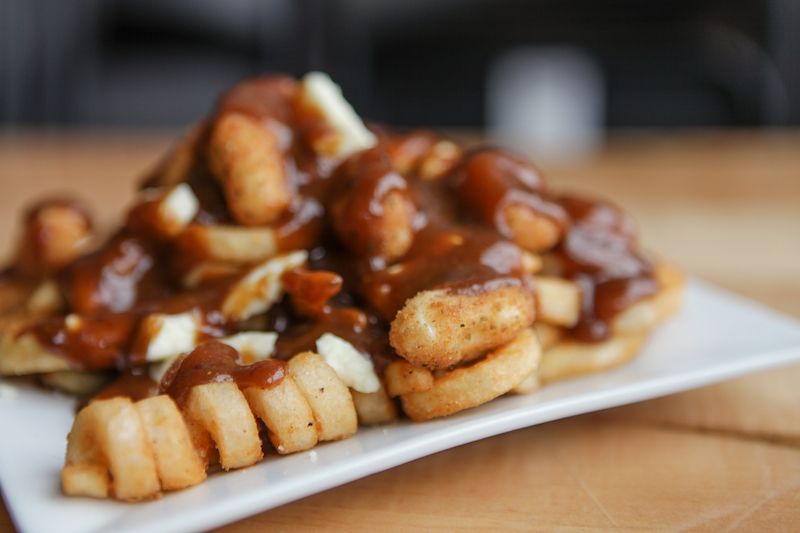 THE TWISTED TORNADO
DEKE & SQUEAKS SPORTS BAR & GRILL
This award is given to the poutine who received the most points online.
Top Three: 1) Twisted Tornado: 29.24%; 2)  Loaded Nacho: 19.52% 3) Mama Bear's: 17.92%
 THE ITALIAN STALLION
WINNER'S SPORTS BAR
The Jury Award: This award is given out by our panel of local judges to the poutine who best embodies the essence of La Poutine Week. The criteria in which all poutines were considered were: originality, formulation and visual presentation. The last determining factor was the taste test which took place Saturday May 27th. The finalists for the Jury Award were Winner's Sports Bar, Eight Zero Zero, Mama Bear's Chipstand, Summerheights, and ESCA Gourmet Pizza + Bar. Our judges for this award were: Rick Shaver (Publisher Seaway News), Bernadette Clement (City Councillor), Kat Rendek (Coordinator All Things Food), Rachel Roy (Owner of Mindful Cookery), Tony Lacroix (Owner of Love Love Food), Sebastien "Mani" Manigat (Director & Founder of Seaway Food Festival) and Matt Drouin (Traeger Grills).