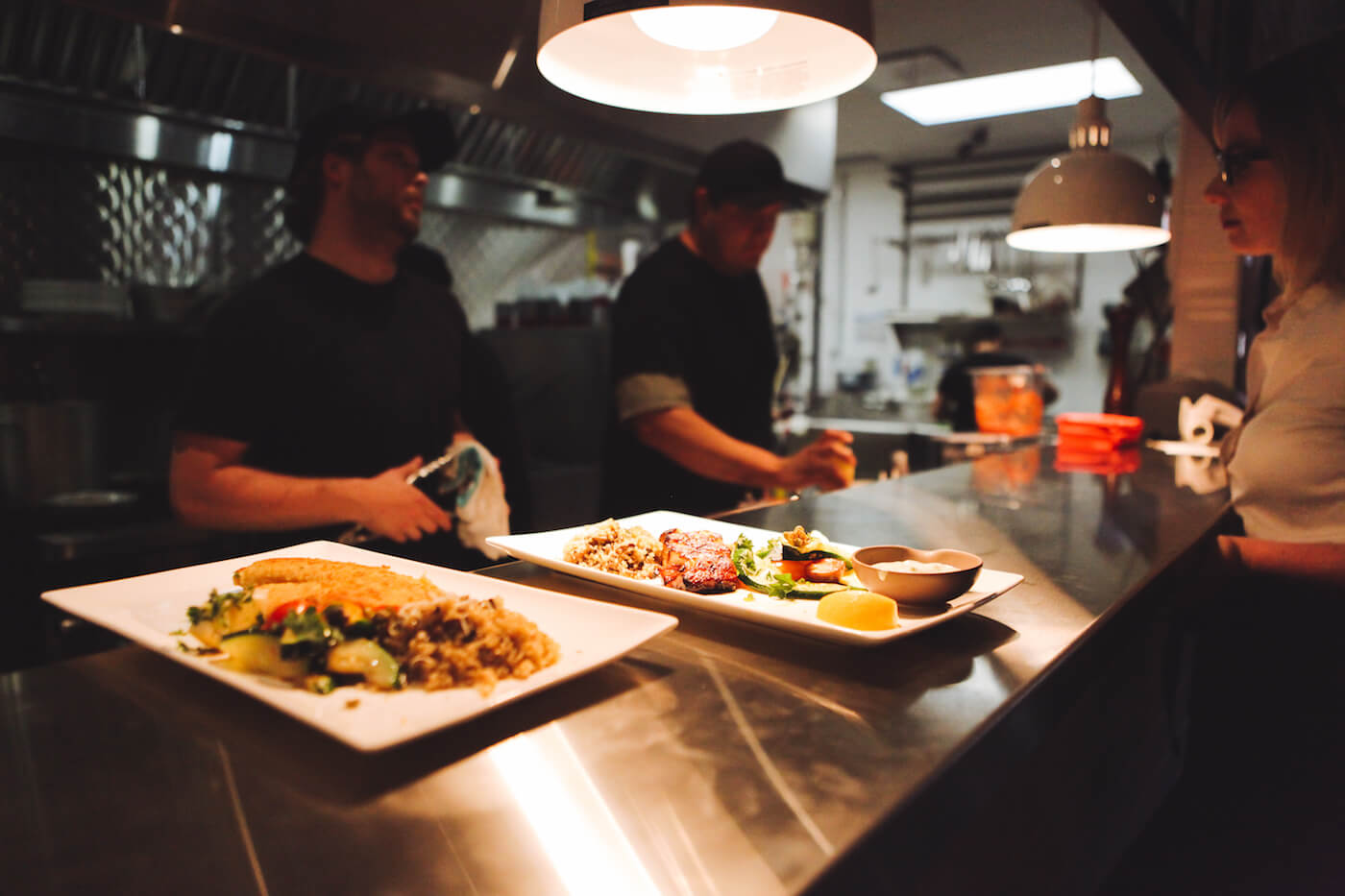 Seaway Food Festival's Restaurant Week participants announced!
11 local restaurants will be participating in the 2016 spring edition of Restaurant Week.
Cornwall, ONT, March 4, 2016: The Seaway Food Festival was founded on the core principle of engaging consumers through a common shared experience of amazing local cuisine. This marks the 4th edition of Restaurant Week and once again it will spotlight our dynamic restaurant scene as well as offer a social platform that engages consumers. A record 11 restaurants will be participating this April including local favorites Table 21, Truffles Burger Bar, Moustache Joe's, Schnitzels, The Propeller and Bar Q. Returning for their second consecutive edition are two restaurants that this summer will be celebrating their 1 year anniversary: Esca Gourmet Pizza + Bar and Sheep's Head Bistro. After missing last summers edition due to relocation, Eight Zero Zero is making its much-anticipated return this spring. Dave Petrynka, Chef and Owner of Eight Zero Zero, added: "We are really, really happy to be back. The response we have received from the community since we reopened earlier this year has been phenomenal. We can't wait for everyone to see what we have in store for them this time around."
We are very excited to welcome two new establishments to the Restaurant Week: Love Love Food and Peppermills Grill & Bakery. Love Love Food is a gourmet café and bistro located in the heart of downtown Cornwall, specializing in custom cakes, cupcakes & desserts. They will be operating under a special schedule that week (Thursday to Saturday, 5pm to 10pm) in order to accommodate hungry customers. Peppermills Grill & Bakery is also very eager in joining the growing list of participants. This full service restaurant is situated on premise at the Best Western Parkway Inn and has been a staple in our community for years now. We are very happy to have both these establishments joining our growing Seaway Food Festival family.
About to enter its fourth edition, Restaurant Week looks to capitalize on the momentum created by the success of its previous weeks and the award-winning Summer Beer Fest: "This spring we will surely surpass the mark of 5,000 Restaurant Week consumers! That is far beyond what we ever expected when we started this event two years ago. With each iteration we are reaching new customers, engaging with foodies, and pushing the envelope in terms of creativity. Our chefs have developed a friendly competition amongst themselves and the beneficiaries have been the patrons. It's quite amazing," adds Seaway Food Festival Director Sebastien Manigat.
The success of the Restaurant Week also has its downside: seats! If you want to avoid disappointment, don't forget to make your reservations. Last spring the majority of the restaurants were booked solid throughout the week: "Last summer was crazy. We were booked solid a week before it even started. It was very exciting for us, especially since we had just been operating for a couple of weeks at that point. The whole community has embraced this week. It was really nice  seeing all these people out and enjoying themselves in restaurants all across town. I know I speak for my entire team and the restaurant community when I say that we are looking forward to the event… we can't wait!" said Hassan Rafiei, General Manager at Sheep's Head Bistro. 
For more information about Restaurant Week visit us at seawayfoodfestival.ca or connect with us online on Facebook, Twitter, or Instagram. Seaway Food Festival, Restaurant Week, and Cornwall's Summer Beer Fest is owned and operated by Bastion Hospitality Inc.
For more information about BASTION Hospitality: www.bastionhospitality.ca